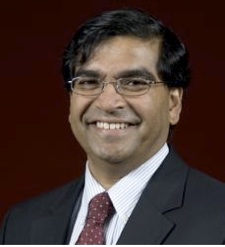 Joy Laskar received his B.Sc. in Computer Engineering (with Physics and Math Minors) from Clemson University and the M.Sc. and Ph.D. degrees from the University of Illinois at Urbana-Champaign. Dr. Laskar is currently a partner in anayas360, a technology advisory firm in Silicon Valley. He can reached through LinkedIn: http://www.linkedin.com/pub/joy-laskar/70/305/880.
From 1992 to 2011, Dr. Laskar held various faculty positions at the University of Hawaii and most recently at Georgia Tech. At Georgia Tech he was the Schlumberger Chair in Microelectronics, and founded one of the largest mixed-signal design centers in the U.S., the Georgia Electronic Design Center. Dr. Laskar's technical expertise and research contributions are at the intersection of Radio Frequency Electronics, Analog Electronics and Electromagnetics. Since 1995, Dr. Laskar has co-founded 3 start-up companies that have transferred results of his research to commercialization. Dr. Laskar has co-authored 5 textbooks, has published more than 600 peer-reviewed journal and conference papers, 52 patents (issued or pending) and has been the major advisor for 50 Ph.D students, 41 of whom graduated from his research group at Georgia Tech. He has presented more than 50 invited or plenary talks, and shared in 9 best paper awards (either conference finalists or student awardees from his group). He has helped pioneer the development of integrated high efficiency integrated Power Amplifier (PA) technology in both GaAs (co-founder of RF-Solutions, now part of Anadigics, a primary PA solution for the Intel Centrino platform) and CMOS PA technology (soon to be available for the highest volume cellular platforms) and has investigated aggressive mixed-signal communication architectures resulting in Quellan (now Intersil's Analog Center of Excellence). Most recently he has pioneered the development of low power millimeter wave gigabit wireless circuits, and is the most published author on 60GHz Silicon ICs and module technology (as verified on IEEE Xplore).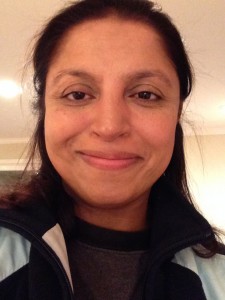 Devi Sen Laskar holds a B.A. in journalism and English from the University of North Carolina at Chapel Hill; an M.A. in South Asian Studies from the University of Illinois at Urbana-Champaign; and an M.F.A. in writing from Columbia University. She has worked as a journalist for newspapers in N.C., Florida, Hawaii, Georgia and Illinois, is a published poet and is working on a book.