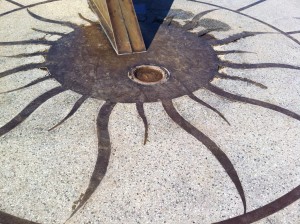 Your  Street
Address
Your city, Your state your zipcode
The date
To: Letters@ajc.com
To Whom It May Concern,
My name is XX, and I am writing you concerning Professor Joy Laskar, formerly at the Georgia Institute of Technology (Georgia Tech). His case exemplifies violations of academic freedom and absence of due process; it is my hope you will take the time to properly cover this important story.
To date, the AJC's coverage and the coverage of its sister organization, WSB-TV, has been sorely lacking. There has been little coverage beyond the press releases issued by or at the behest of the university.
Dr. Laskar was employed by Georgia Tech from 1995 to 2011 and was not only tenured but held the Schlumberger Chair in Microelectronics. Until May 16, 2010, Dr. Laskar graduated 41 Ph.D. students, brought in more than $50 million of funding to the university, and was one of the most prolific researchers at the institute.
On May 17, 2010, officials within Georgia Tech and its licensing arm, the Georgia Tech Research Corporation, made allegations of malfeasance against Dr. Laskar. Part of Georgia Tech's complaint states, "Dr. Laskar 'disrupted teaching and Institute research'." The findings from the university's 2011 tenure hearing have been to the contrary to such claims.
Georgia Tech and GTRC have made allegations that Dr. Laskar has misappropriated funds for his own benefit and for the benefit of his start-up company, Sayana Wireless, which was to be auctioned on May 17, 2010. Yet, Georgia Tech and GTRC management remain fully aware  (1) Sayana is a Georgia Tech incubated company, and (2)  Georgia Tech itself is a minority owner of the company, and stands to benefit from its sale and (3) Dr. Laskar acted appropriately and within the known  Georgia Tech and GTRC guidelines. (4) The sworn testimony of the former ECE department head, Gary May, confirms this.
For the past three years, Georgia Tech and GTRC have acted without regard to the laws of the state of Georgia, and disseminated untruths to the media and discussed the status of Dr. Laskar's employment and dismissal with third parties. Georgia Tech and GTRC have wasted hundreds of thousands of taxpayer dollars and wasted thousands of hours of time of the Office of the Attorney General of Georgia by weaving together untruths, listening to office politics and encouraging Dr. Laskar's arrest (without indictment) September 24, 2010, in an attempt to disgrace him.
Dr. Laskar has already won two civil suits against the institute, for violating its own policies for suspension without pay, and for its failure to adhere to the Georgia Open Records Act. It is my hope that the state racketeering charges against Dr. Laskar will be dismissed; that his tenure will be reinstated; that their personal and company property will be returned to him; and that Georgia Tech and GTRC will publicly apologize for their reprehensible behavior.
Thank you very much for your time and for giving this matter the attention it deserves.
Sincerely,